Altitude TVs nodding Nuggets girl is a real air ball
---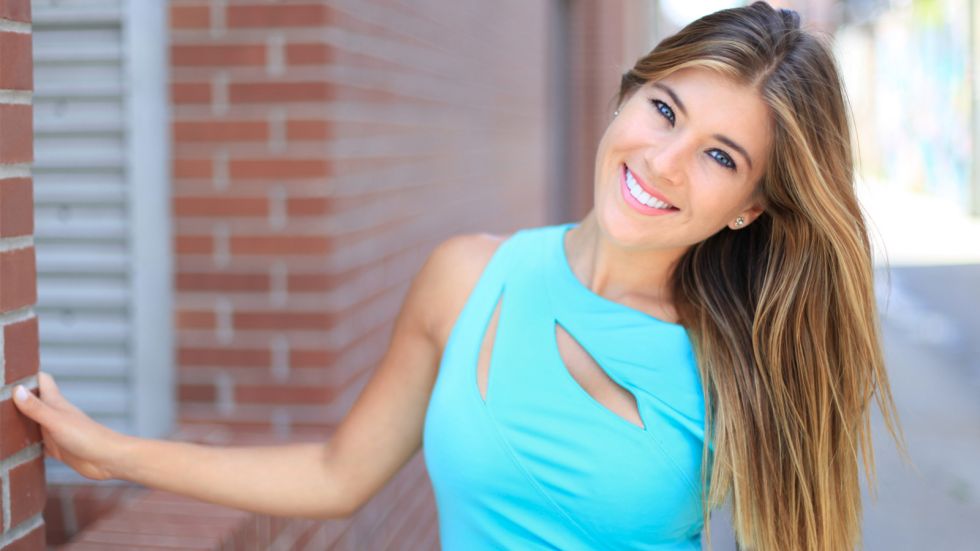 "Ally Sturm is certainly younger and arguably hotter than Starks and you can bet that she's also a whole lot less expensive"
click the read more link below
About a month into the Denver Nuggets 2015 / 2016 season the team's Kroenke-owned television partner, Altitude Sports and Entertainment, made major changes to its broadcast team. The excellent announcing duo of Scott Hastings and Chris Marlowe remained in tact but other personalities changed. Former CBS4 sports anchor Vic Lombardi was brought in to handle studio hosting duties, replacing long-time Altitude veteran Maya Starks behind the counter. Shortly thereafter Blake Olsen, who had been doing sideline reporting and interviews was also replaced.
Olsen's replacement was in many ways also Maya Stark's replacement in that it was a woman. A hot, young, bubbly blonde woman.
Ally Sturm joined the Altitude team as a Nuggets' sideline reporter in late January. She had worked in Denver before – as an in-game hostess for the Rockies and as a sideline reporter for the Mammoth, but she had most recently worked for the Padres in San Diego. When she was first hired I was bullish on Sturm. I watch a ton of Nuggets games, after all. The idea that she was experienced and (hopefully) knowledgeable as well as good looking was appealing to me. What I wasn't prepared for was for her to make Nuggets games hard to watch.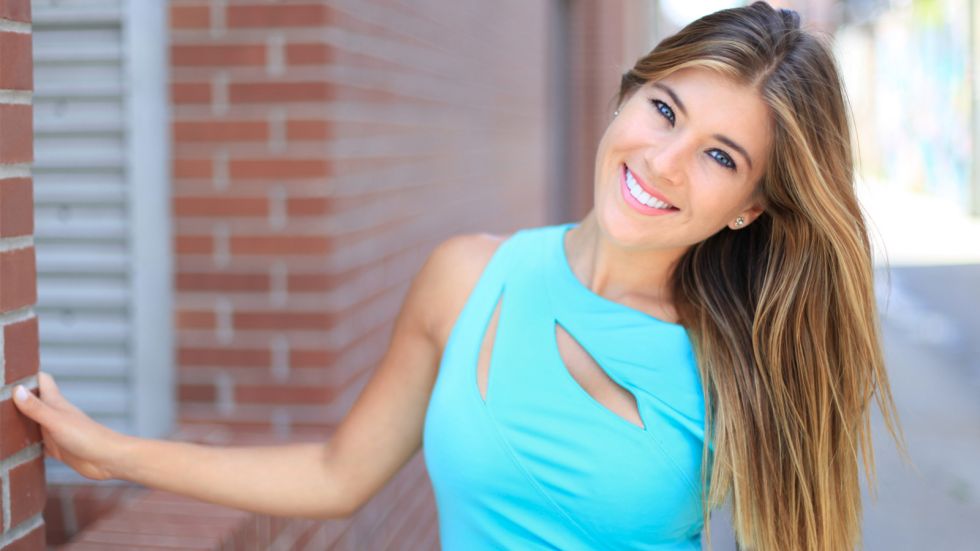 Now, the 2015 / 2016 Denver Nuggets weren't always super duper entertaining. Let's face it, they kind of sucked – especially once their best player, Danilo Gallinari went down for the season. But as bad as the Nuggets were Ally Sturm was worse. Her vapid, giggle-girl personality is perfect for for a bikini car wash but it's awful for the Nuggets' broadcasts.
Sturm is badly bubbly. What's worse is that she pretends to know what she and others are talking about when she clearly doesn't. Her patent move – which I find incredibly annoying – is to ask a coach or a player a question and to begin nodding before the last syllable has drifted from between her perfectly white teeth. Her nod is intended to communicate understanding but what it really says is "I would be nodding like this if you were clucking like a chicken". In other words, Sturm comes off as super condescending when the truth is more likely to be that she's just not terribly smart.
I was never a huge Maya Starks fan but compared Ally Sturm Maya was was a mega-professional. But for women in sports TV the reality is that age and wage work against them when it comes to finding and retaining employment. Ally Sturm is certainly younger and arguably hotter than Starks and you can bet that she's also a whole lot less expensive. Altitude clearly intended to upgrade its broadcast while at the same time spending less on a sideline reporter but Sturm was a swing and a miss. A real air ball.
From what I understand Ally Sturm signed a two-year contract with Altitude. She's not going away anytime soon. And that's too bad because I am going to watch a lot of Nuggets games this coming season and they're likely once again to be tough enough to watch without Ally Sturm and her obnoxious nodding.
---